Plumber Malvern
Published in Case Studies, 15th Feb 2019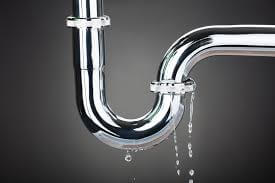 This next case study involves one of our loyal clients by the name of 'Dorothy'. Dorothy hails from Malvern, VIC. When she has a plumbing issue she is sure to always reach out to our team at O'Shea Plumbing. Recently she called our office in Mt Waverley, Vic and spoke with 'Lawrie' (our friendly owner/operator).
Dorothy was needing assistance with a water leakage on her property, as it was flowing across the footpath. After 'Yarra Valley Water' in Mitcham, VIC visited on site, it was confirmed that the leak was, in fact, arising from the pipes inside in her property. Both Lawrie and 'Sam' (one of our apprentices) visited Dorothy at her property.
Further investigations by our team (using pipe and leak detection equipment) proved that there was a leak on an old galvanised iron pipe (that lead to a garden tap near the front gate). The pipe was found to be in the extremely poor condition and it was disconnected. Quotes were prepared, submitted and accepted by Dorothy for the replacement of the pipe in heavy duty copper. All of the material was sourced from (and delivered by) the 'Reece' store in Burwood, VIC.
To start the work, a trench was dug through the garden and across the lawn. Due care was taken to avoid cutting any large tree roots, thereby eliminating any potential damage to any nearby root systems and the large tree in the garden. The lawn was taken out in sections and placed aside (so it could be replaced neatly in position upon completion of works). The pipeline was thoroughly flushed to prevent any debris from damaging any fixtures on or in the property, such as taps, toilets etc.
The entire area was left clean and tidy. Of course, we provided a Certificate of Compliance to Dorothy to ratify our plumbing work. We are pleased to say that Dorothy was (once again) very satisfied with our services at O'Shea Plumbing. She emailed us to say "thank you very much for doing the work so promptly, much appreciated". That's exactly the kind of feedback we love to here at the O'Shea office!