We assist a client from Brighton with a blocked drain
Greg called the O'Shea Plumbing Mt Waverley office regarding an issue that his parents were experiencing in their Brighton home. Whenever one of his parents showered, the shower would slowly become a bath as the shower base slowly filled up until it overflowed into the bathroom. This was a clear concern as it only took about 2 minutes for the bathroom floor to become wet each time.
O'Shea Plumber Andrew arrived in the organised time slot, introduced himself to the clients and then got straight to work. Andrew found out that the remainder of the house's sewer pipes were not affected by the blockage suggesting that the blockage was localised to the bathroom area.
After further inspection, Andrew found that the Disconnector Gully (DG) was filled and overflowing near the shower (top end of sewer). He provided Greg with some options to rectify the blocked drain issue and told them he could start the job on the spot. Greg spoke with his parents, who were so happy that Andrew could proceed with the fix then and there.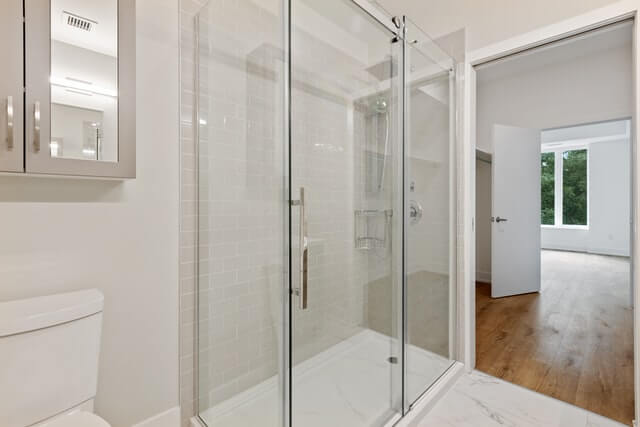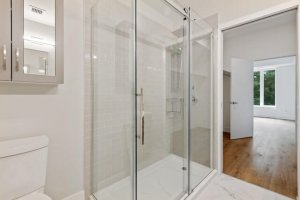 Once the job was approved, Andrew ran the cable machine down the DG clearing the blockage just that had occurred just after the trap. All the water dissipated from the drain and the water seal (water that sits purposefully in the bottom of the trap to stop sewer gases coming up) was sitting at the correct height. Andrew then changed the cutter on his cable machine to a larger one to give the drain the best chances of staying blockage-free for a longer period of time.
Andrew let the client know that there was a possibility that this particular drain may back up again, he told Greg to call the office again if it did as there could be something a little more sinister happening in the drain.
Greg was so happy with the service that Andrew and the O'Shea Plumbing team provided that he left a nice review as well as offered Andrew a job. Another happy O'Shea client!
If you would like us to assess and provide options for a blocked drain on your Brighton property, call the team at O'Shea Plumbing! Call us today on (03) 9888 2887 – We are the plumber Melbourne locals can rely on.