Leon, from Blackburn North, rang the O'Shea Plumbing office in Mount Waverley and spoke to Chelsea. He could smell gas and was sure it was in the front garden of his rental property. Lawrie (owner of O'Shea Plumbing) and Kevin (O'Shea Plumber) called out and met Leon on site.
Lawrie and Kevin got straight to work, firstly conducting testing to detect any gas leaks. Carrying out gas pressure tests of the entire gas installation from the gas meter did prove that there was indeed a bad gas leak on this property. Further investigation of the situation showed that the old galvanised gas pipes were badly rusted and lying on the ground under the house. These gas pipes should be securely supported to keep the pipes well above the ground and away from potential damaging factors.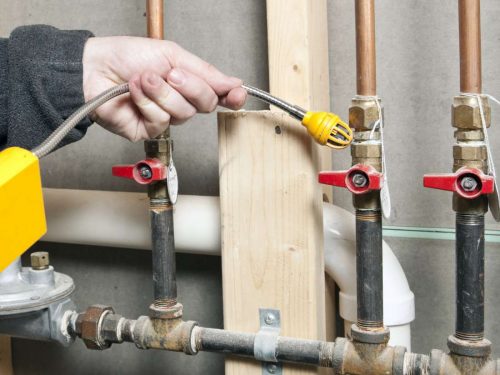 The team prepared a quote and emailed it to Leon, who accepted the quote and gave Lawrie and Kevin the go head to begin works. Works were commenced straight away. The team worked quickly and efficiently to solve the problem and the works were completed the next day. 
The gas piping was replaced with solid copper tubes and copper and brass press fittings. As always, O'Shea Plumbing checks their work to make sure the job is done. Pressure testing of the gas installation was conducted again and now proved that the gas installation was safe and sound. All of the gas appliances were now re-lit and checked for correct and efficient operation.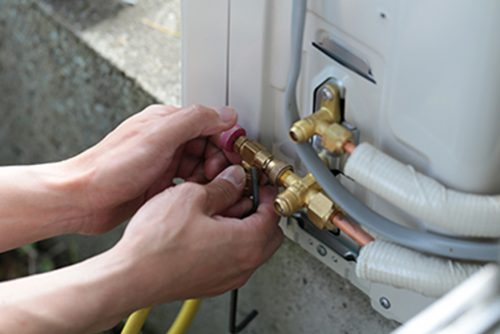 Lawrie really appreciated that Kevin could speak fluent Mandarin so that he could easily communicate with Leon, this made it so much easier to clarify what needed to be done. Thanks, Kevin! 
A VBA Certificate of Compliance was supplied to Leon for this work. This compliance certificate gives a 6-year warranty that the work was done to comply with the standards.
Leon was very happy to have the gas supply restored on his rental property and as a result, his tenants were very happy.
If you believe you have a gas leak on your property call the professional gas plumbers in Melbourne – O'Shea Plumbing! We can provide you with a fast quote. Call us today on (03) 9888 2887.