O'Shea solve an issue with a blocked drain causing a sewerage overflow
Harriet lives in a large home in Canterbury with multiple bathrooms, unfortunately, one of these bathrooms was having an issue with sewerage overflowing into the shower whenever the toilet and or basin was running (in this bathroom only). It was a Sunday and Harriet was concerned about the availability and prices to get a plumber out.
Harriet called the O'Shea Plumbing Mt Waverley office where there is somebody answering phone calls from Monday to Sunday. Anne (one of the friendly O'Shea Plumbing reception staff) answered Harriet's call and organised for the plumber on-call that weekend to come out and have a look.
Loc (the O'Shea Plumber on-call) attended the job and figured out that it was a localised blockage which is not affecting any other fixture. Unfortunately, there was nowhere to gain entry into this localised area. Loc attempted to run the cable machine upstream from the Boundary Trap (BT) to no avail.
Loc was not prepared to remove the toilet to get access at this stage, as it would have been likely that the toilet would break upon removal due to the age and that the tiles have been tiled around the toilet. Instead, he decided to hop under the house and found an Inspection Opening (IO). Unfortunately, due to an injury caused under the house, Loc was unable to proceed with any further work on Sunday afternoon as he was required to tend to his injury. It was not considered too urgent as this was one of three toilets available throughout the house.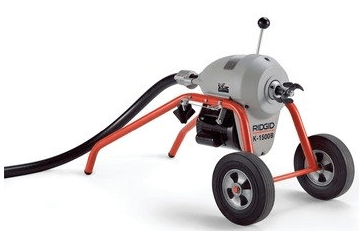 Andrew (another O'Shea Plumber) arrived before 8:00am the next day and continued where Loc had left off. Andrew managed to run close to 18m of cable down the drain and cleared a large number of wet wipes that had blocked the drain. Andrew tested that he had fully cleared the blockage by running water down the drain which resulted in no further backing up, he also ran the camera down the drain as far as it could reach which showed no other issues.
There was no extra charge for the two visits and Harriet was very happy that she got her bathroom back to correct working order.
Wet Wipes + Drain Blockages
Every fortnight, over four tonnes of wet wipes are removed from one of Melbourne's three sewerage networks because they have been wrongly flushed into the system. Wet wipes are a mammoth issue, with over 100 tonnes needing to be removed each year, with some causing blockages costing up to $1,000 each time they need to be cleared by a blocked drains Melbourne plumber.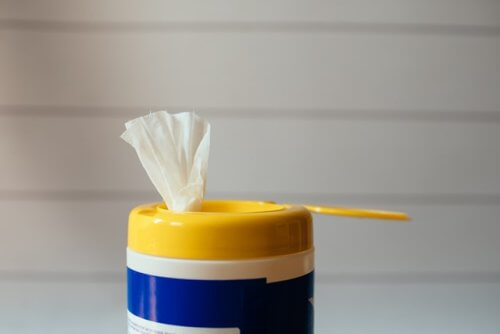 Worried about calling for a plumber on a weekend?
O'Shea Plumbing has a plumber on-call every weekend and long weekend throughout the year, meaning that any emergency can be dealt with, with minimal fuss and waiting. Call the plumber Melbourne locals can rely on for a fixed price quote today – (03) 9888 2887
03 9888 2887CALL FOR A FAST QUOTE
WE'LL COME RUNNING03 9888 2887CALL FOR A FAST QUOTE
WE'LL COME RUNNING
NO surcharge for weekends + NO CALL OUT FEES for jobs that proceed
7 days a week, no surcharge for weekends (excluding Public Holidays)