We assist a client with a leaky tap in Carnegie
Jim has used the services of O'Shea Plumbing previously when his sewer blocked up and O'Shea Plumbing was there to fix it. And when his front garden tap did not turn off, O'Shea Plumbing was there to help. On this occasion, Jim noticed that their kitchen sink mixer tap was leaking from the handle. This occurred during one of Melbourne's infamous COVID lockdowns and Jim thought he would not be able to find a plumber, as this wasn't an urgent matter Jim decided to wait until after the lockdown to fix it.
Once lockdown ended Jim contacted the friendly O'Shea office staff to organise a plumber to come out and install a new sink mixer that he had purchased online. Andrew arrived that morning and introduced himself to Jim as he had not been at the previous jobs.
The first thing Andrew did was ask where he got the tap from and proceeded to look through the instructions/box to find a stamp stating that this tap met Australian standards and was legally allowed to be installed. Luckily for Jim, this tap was Australian owned and had all of the required certifications for installation.
Andrew measured Jim's water pressure to ensure that if the tap was to be installed, it would not void any warranties on said tap. Andrew provided a quote to install and said that he could do it now or whenever Jim wanted him to. Jim wanted it some ASAP so he approved the works straight away. Andrew installed the tap and once finished carefully went over the tap making sure that it was solid and not leaking.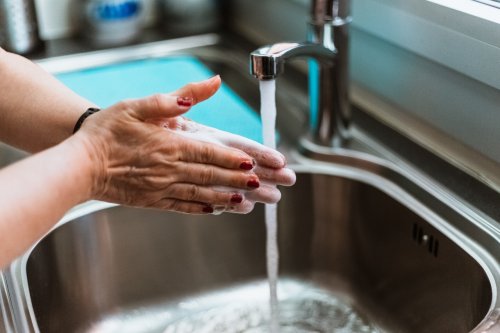 In this case, it took more time for Andrew to make sure he was allowed to install the tap than it did to actually install it. This is fairly common (e.g. a water leak during November 2021 took Andrew 2 hours to find, 1 hour to prepare the soil/trench for repair, then 20mins to fix the leak) and is not often part of the job seen by clients.
Jim knew who he was calling, he knew what to expect and, once again, was not disappointed. This is why Jim has continued to use the services of O'Shea Plumbing over the years and has stated that he would continue to use our service due to our thorough approach and quality workmanship.
No job is too small for O'Shea
Call us now on (03) 9888 2887 – we're the plumber Melbourne locals can trust to solve their blocked drains!