For any problems with your property's plumbing, Brighton East locals trust O'Shea Plumbing, because our 40 years of experience can give you peace of mind.
Hot water issues? Gas leaks? Planning a renovation? We help with it all in Brighton East!
From home renovations to emergency plumbing services in Brighton East, you can always count on O'Shea Plumbing and the following case study shows you why we're the top choice in Melbourne.
Call us for your Brighton East Plumbing Services
When you need any type of plumber Melbourne locals know they can trust the O'Shea team to give the best service, on time, every time. O'Shea Plumbing has served both the domestic and commercial sectors for over 40 years. This gives us the experience to deliver exceptional service, even for unique tasks like backflow testing and commercial leak detection for local businesses. And for your home, we can help with that nasty blocked drain or water leak, but also during your renovations or simply to install new appliances.
To get all the possible benefits from a plumber Brighton East clients can rely on our dynamic process. Assessments and consultation help you budget for your plumbing expenses, while situational support will keep you informed of all your options. We won't make any decisions without your consent. And to ensure long term satisfaction, we offer warranties on our work and can provide regular maintenance to prevent future problems. We're the 360-service provider you should call when you need a plumber in Brighton.
| | | | | |
| --- | --- | --- | --- | --- |
| Certified Professionals | Labour Guarantee | 7 Days a Week | Fixed Fee Pricing | Special Offers & Discounts |
We Always Get the Job Done
Our clients frequently leave us positive reviews, proving we'll do whatever it takes to help you solve plumbing problems of any kind. Take a look at the two short case studies below!
Joe called O'Shea Plumbing, concerned and asking for help as sewerage was overflowing into his backyard. O'Shea Plumber Adam arrived to have a look at the situation and promptly provided Joe with some options. Once the options were discussed and approved Adam went about setting up the large cable machine to make an attempt to clear the blocked drain that was causing the overflow.
Adam worked feverishly at this blockage and after 27m of cable was put down drain he managed to finally release the blockage. Adam proceeded to use a larger cutter on the cable (re-ran the 27m of cable with a larger diameter cutter) and put a camera through the drain to ensure that there was nothing more sinister happening in the drain.
Joe was so pleased with the service that Adam provided that he left a review on google which read as follows:
"Very happy with Adam's service on drain blockage. He did a very thorough job and was personable and explained everything he was doing. He used a drain snake to clear a tree root blockage and checked the whole line to make sure there were no other issues. Adam also followed up with a call 2 days later to check everything was ok. I will definitely be using O'Shea again"."
Another satisfied O'Shea Plumbing client!
David was concerned when he noticed that his basin was not draining properly, and then the shower a couple of days later followed suit. David called O'Shea's head office who currently had a plumber in the area.
When O'Shea plumber Loc arrived, he completed an evaluation of the situation and found that this was a job requiring not only the cable machine but also a specialised trailer mounted water jet. This equipment was quickly organised to be on-site the very next morning.
Loc and Andrew (another O'Shea Plumber) worked a combination of the cable machine, water jet and a drain camera down the blocked drain to successfully clear the blockage which was causing issues.
O'Shea Plumbing are your go-to plumbers in Brighton East. Our team of highly skilled plumbers can assist you with all your plumbing needs, from a simple tap repair to an urgent plumbing emergency, or any job in between.
Why choose O'Shea as your plumber in Brighton East?
No Risk Upfront Pricing
Plumbing Professionals
Complete Plumbing Check
Family Owned Local Business
Fast and Friendly Same Day Service
We are always available 24/7
Emergency Plumber Brighton East Locals can Trust
A small plumbing problem can quickly become a huge crisis, so we want to help you solve it as soon as possible. For this reason we offer emergency services 7 days a week and we're also available after hours. When you have easy access to a quality plumber Brighton locals can quickly tend to dangerous problems like gas leaks and prevent unnecessary wastage through water leaks. And if a storm damaged a gutter or a downpipe, we'll help you with repairs and maintenance to minimise further damage to your property. We know, emergencies often occur after hours and waiting until morning or postponing the repairs for 24 hours could cause more problems than you think. So, talk to us and we can have it sorted sooner than you think.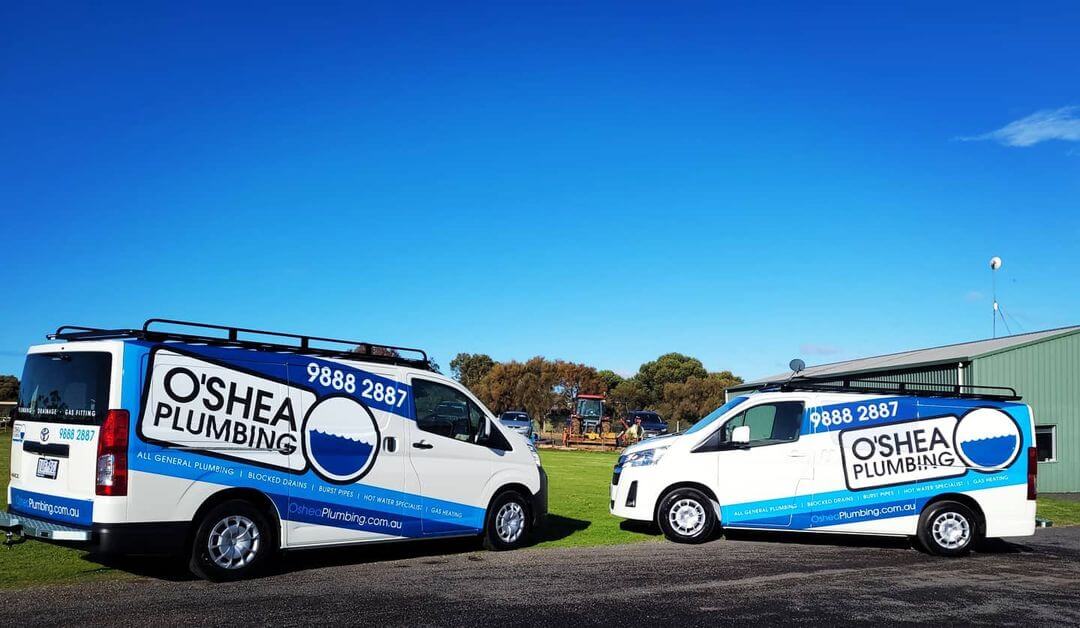 Experience, Speed and Reliability You Can Trust
For commercial or domestic plumbing, you need the right solution the first time around. Any gas or blockage problem can quickly escalate and even a hot water issue can be a sign of a bigger challenge or danger at hand. That's why we prioritise speed and will respond promptly to your requests and supply a fast quote when you call. When you use O'Shea Plumbing as your plumber Brighton East locals can then rely on our years of experience to provide the best possible solution, with excellent workmanship. And we'll complete work quickly, to protect your property and limit the impact of any water or gas problem.
Book a quote online!
If you're seeking the best plumbers in Brighton East, contact us at O'Shea Plumbing to schedule an appointment. Our professional plumbers are here for all your emergency or non-emergency plumbing services. We're only a phone call away on 03 9888 2887.
Book a quote online!
Fast. Reliable. Trusted.