We help a client with water leaking from their roof on their Mt Waverley property
Betty is a long term client of O'Shea Plumbing. Betty is an elder lady who O'Shea Plumbing have earned trust with over the years we have been working with her. Betty does not like strangers in her home, especially in the current environment we live in with COVID.
Betty has relied on O'Shea Plumbing's honesty, skill and ability to deliver high standard plumbing work. Betty has trusted Jarett (O'Shea Plumbing service manager) for over 12 years. Sometimes Betty has even rung Jarett to ask for advice on electricians and other trades who she can trust.
Betty has had an ongoing issue with a roof leak for some time. O'Shea Plumbing has attempted to patch-fix this many times as per Betty's request but it was always with the knowledge that to fix this properly a new roof is required. This information was always given to Betty and her daughters who stated that the house will be sold eventually and most likely knocked down and developed into 4-6 townhouses, so the idea of spending big dollars was not really an option.
With all the heavy storms we received in 2021/22 the leak has been occurring more frequently and with more water. Betty and her family decided that they didn't want their mother to have to deal with this anymore and asked Jarett to come around and talk about what is involved in re-roofing.
Jarett arrived and had a closer look and went back to the O'Shea office and wrote a detailed quote explaining what was required including removing a section of asbestos roof, laser light and a run down tiled roof. This was explained to the whole family and a few changes/variations of the quote were organised to make it work better for Betty.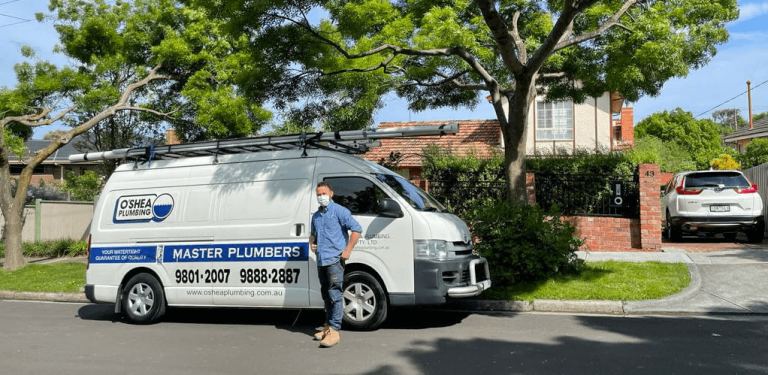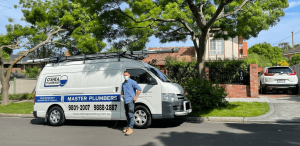 Betty and her daughters found a nice option and asked if O'Shea Plumbing could start ASAP. Adam (an O'Shea Plumber who specialises in roof plumbing) arrived, measured up and ordered the required materials. Adam got to work once the asbestos was safely removed and discarded and managed to put to bed a roof leak which was causing Betty concern for some time.
Jarett and Betty (along with her daughters) were in contact multiple times throughout the process to try and not just get the right price, but all the right materials, the right shape and the right timings. All part of our service guarantee, because we are only happy if you are.
Need plumbing assistance? Call O'Shea Plumbing!
When you call (03) 9888 2887, you know you are getting the plumber Melbourne locals can rely on for all of their general plumbing, drain lockages, hot water and emergency plumbing needs.