In Melbourne we all like to try doing our plumbing ourselves even if just occasionally. We know that there are a few things that we can accomplish without calling the professional plumber and by doing so often save a few dollars.
Because plumbing can be complicated, we have discusses 5 best DIY tips for 2014.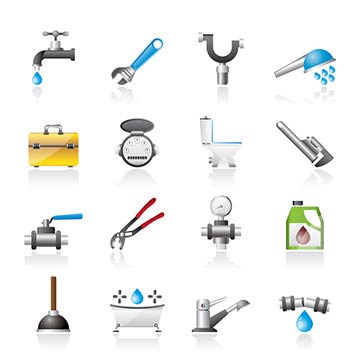 Plumbing Tips
1. Stop bathroom clogging
The bathroom is one place that must remain clean always. First you need to clean your bathroom regularly and using high quality detergent. Your plumber should help you identify the best picks for your case.
Bathrooms and tubs drainages are sometimes clogged with hair so you also need to put in place measures to eliminate this problem. For example, you can install strainers in the shower and tub. Remember to clean the strainers regularly as well.
Another great tip is to upgrade your faucets to the washer-less variety. These types of washers are far easier to maintain and guarantee higher performance.
2. Toilet maintenance
Start by cleaning your toilets regularly. Again there are is a wide variety of toilet cleaning detergents so you may need the advice of your plumber when shopping for them.
Never flush Kleenex in the toilet. Unlike toilet paper, Kleenex doesn't disintegrate quickly which may cause clogging.
Maintain the toilet tanks and consider replacing the flapper or ball once a year to prevent water wastage. Actually, if you can upgrade to modern tank fill systems, the better.
In the unfortunate event that a hard object such as a toothbrush falls into the toilet, don't use the plunger; instead, get your wet/dry shop vacuum to suck out the water and the object.
3. Caring for your pipes
Frozen pipes are very dangerous. Apart from the fact that you'll not get enough water from your taps, if left unchecked for an extended period of time, these pipes can burst resulting in even bigger problems. Disconnect outside hose pipes and ensure that outside faucets aren't leaking or dripping.
4. Ensure that the water heater is in perfect working condition
You can test the water heaters relief valve by lifting up the liver and allowing it to snap back. If the valve doesn't allow hot water into the drainpipe, call a professional. In the cold weather when the heater works even harder, consider flushing it and removing sediments.
5. Care for sinks
Don't pour grease on the kitchen sink – it is a major cause of blockages. When unblocking the sinks, use cup-style plunger – they are mostly dark red in color, somewhat flat with a wide rim. The plungers come in different sizes so you should be able to pick the right one.
Summary
Remember that in plumbing, prevention is always better than repair. So instead of waiting until your pipes are corroded and the shower head is falling, try identify these problems early and attend to them appropriately.
Corrosion for example starts slowly and may go unnoticed for a long time. Meanwhile, the particles falling off the inner linings of your pipes will get into and contaminate the water you drink often resulting in a range of health problems. Unless you're very keen, by the time you're repairing or replacing the pipes you may have already visited your doctor complaining about strange stomach problems.