O'Shea Plumbing help a client with an overflowing shower drain in Brighton East
Greg was showering one cold morning before work enjoying the warmth and comfort, but after a short while, he noticed that he was standing in a pool of water that was beginning to rise. Greg had to turn the water off before it overflowed and started to flood his bathroom.
Greg had O'Shea Plumbing out to his Brighton East property before to replace his hot water unit and was so happy with the service that we had provided, that he did not hesitate to call us again this time around.
Greg had organised for one of our plumbers to come out while he was on his lunch break (Greg was working from home as was most of Melbourne at the time). O'Shea Plumber Andrew arrived on time and had a quick look at the shower in question.
Andrew ran the shower and it took some time for the shower to start filling up suggesting that the blockage was a distance away from the shower drain. Andrew stopped looking in the bathroom and went outside to inspect where this joined the main sewer run of the property (100mm sewer pipe). Andrew found that the water level was very high in the Gully trap.
From there Andrew went to the next gully trap down the line and found that this water level was at the correct height. He was then able to let the client know that he could provide options to use a cable machine in an attempt to clear the drain blockage. Greg was pleased with Andrew's thoroughness and consideration that he approved the works instantly.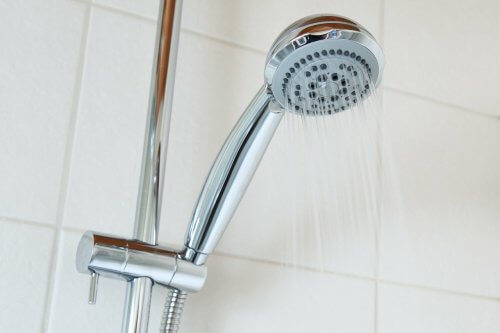 Andrew got to work and found that the blockage was just past the trap. It appeared that there was soap and hair which had collected, slowing the draining process. This was quickly removed and the shower turned on to test.
Whilst packing up Andrew completed a stress test on the sewer, this included filling up the bath, basins, sinks and dumping the water at the same time putting the maximum amount of water down the drain at the same time to see if there were any further issues/gurgling. The test went well and all of the water drained perfectly. Greg and Andrew were both satisfied that the blockage had been cleared and the shower was fine to use again.
Got a blocked shower drain? We can help!
If you've noticed signs your shower drain may be blocked, such as slow draining or overflows, call O'Shea Plumbing! When you call (03) 9888 2887, you know you are getting the plumber Melbourne locals can rely on for all of their blocked drain and emergency plumbing needs.