Plumber Camberwell
Published in Case Studies, 17th May 2020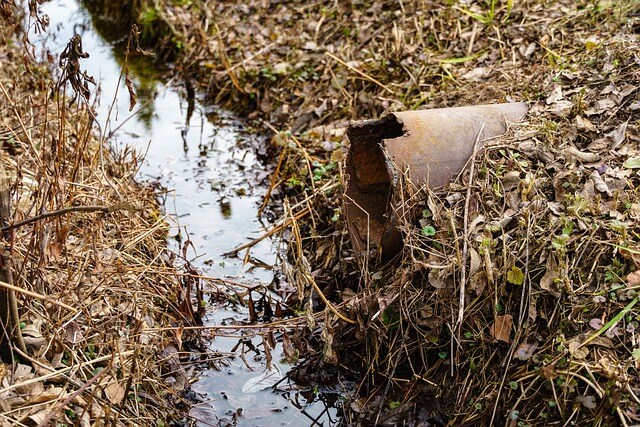 Andrew, a resident in Camberwell, rang the O'Shea Plumbing office in Mount Waverley and spoke to Jarett (O'Shea Service Manager) as he had a problem with his stormwater drains. Jarett arranged for Adam and Dani (O'Shea plumber and plumbing apprentice) to call out to the site as soon as they could.
When Adam and Dani arrived they attempted to clear the blocked drain and then run a drain camera through the drain. The two plumbers quickly realised that the blocked stormwater drain could not be cleared as a section of the drain was badly broken. Unfortunately, this meant that part of the stormwater drain would need to be replaced. 
In order to give Andrew an accurate quote, Adam and Dani used a Ridgid drain camera and Navitrack to locate the exact location and depth of the broken section. A quote was prepared, submitted and accepted by Andrew to replace the broken sections of stormwater drain. Once the quote was accepted Adam and Dani got straight to work replacing the broken drain and installing a new pit and grate. 
After the Certificate of Compliance was sent, Andrew sent back the following message.
"I just did a review on Google. Adam and Dani did a great job, and the timing was perfect. The rains we had immediately after they finished has 'stress tested' the new piping/pathway, and I am pleased to say it has passed with flying colours. I went out several times under the umbrella and enjoyed seeing the flows into the street, and through the new pit and the existing pit that used to bank up and cause water to flow under the house was clearing perfectly."
Another satisfied O'Shea Plumbing client! 
If you are experiencing drain blockages or issues with your stormwater drain, get in contact with O'Shea Plumbing immediately. If left unchecked, a small plumbing issue can turn into a much larger (costlier) problem. Get in touch with the team of plumbing professionals at O'Shea Plumbing on (03) 9888 2887 or submit an enquiry form online.