Clearing a tree root drain blockage from a client's property in Hawthorn
Nigel rang the O'Shea Plumbing office in Mt Waverley concerned about sewerage overflowing into his backyard. The office organised Dan (an O'Shea Plumber) to head over to Nigel's place to try and rectify this.
Dan and Nigel spoke about what is happening in the drain and why it was overflowing. Dan also provided some options to try and clear the sewer for Nigel and his Family.
Nigel quickly approved the works and Dan got to work. He ran the cable machine through the closest location to the drain blockage (where the sewerage was overflowing) and ran the cables until he could go no further. Unfortunately, this blockage was a bit tricky and Dan was unable to clear the blockage that day without assistance. Dan organised Andrew (another O'Shea Plumber) to come around the next day and use the drain camera to locate the position of the blockage at no extra charge.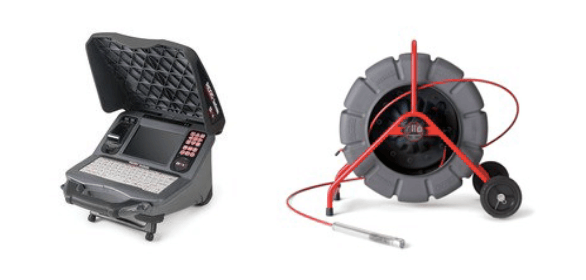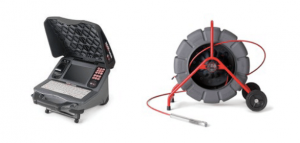 Andrew arrived the next day and ran the camera upstream from the inspection shaft until he got to an area where the sewer pipe was badly infiltrated with tree roots. Andrew saw this as a personal challenge to try and clear this from the other direction using another set of cutters.
After 45mins of fighting through the tree root with the cutters, Andrew could hear the large sound of moving water/sewerage coming toward him. Andrew stepped back in case this overflowed and soaked him (it didn't). Andrew put the camera back up the drain to see what was happening in it and found that there was a really poor section of pipework that was allowing loads of tree roots to grow in the drain eventually blocking the sewerage from going to where it needed to.
Andrew used the 75mm cutter to try and remove more of the roots to allow Nigel and his family as much time as possible until the roots re-grow and block the sewer again (this will always happen after clearing rather than doing permanent fixes i.e. renewal or relining). Andrew also offered the client a permanent solution to the problem where O'Shea would be able to reline the existing sewer without digging up Nigel's beautiful driveway, however, he declined this option for the time being.
All of this was done at the original agreed fixed price even though O'Shea Plumbing spent double if not triple the amount of time/work as quoted. to get the job done. O'Shea Plumbing doesn't charge by the hour, so you'll never be caught out if the job takes longer than initially expected. We believe that if we underestimate the size of the job, it's our problem, not yours. Call the plumbers Melbourne trust today, we'll come running – (03) 9888 2887