Sewer Blockage Wantirna
We assist Harry with a bad drain blockage on his Wantirna property
Harry called the O'Shea Plumbing office one day due to a suspicion there was a blockage in his Wantirna home's sewer pipes.
Andrew (an O'Shea plumber) arrived at Harry's home and was met by his wife and brother who stated that they had a sewer blockage. Andrew had a bit of a look at their system and found that this was a stormwater blockage and a bad one at that. Andrew spoke with Harry over the phone about his options to solve the issue.
Harry decided that he wanted O'Shea Plumbing to make an attempt to clear the stormwater drain first before going down the renewal option. Andrew and Harry agreed that using the trailer-mounted water jet would be the best option over using the cable machine.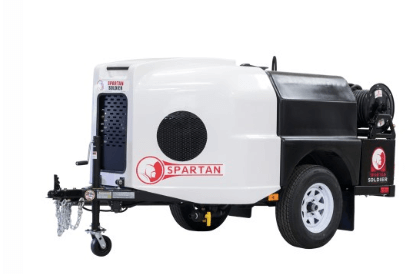 Once the quote was accepted Andrew arrived the next day with the water jet to make an attempt to clear the stormwater drain. 
Andrew started by using the drain camera to give an indication of where the blockage may be. Andrew found that there was an issue 15 metres away from the front grate drain which was filled with water and flooded the front yard during heavy rains.
This section was very quickly cleared with the water jet. Once this section was cleared, Andrew put the camera down the drain to find that the water had gone down the drain and gotten blocked further down.
Andrew did this combination of work clearing blockage after blockage down the drain. He found a couple of inspection openings which meant the water jet did not have to go all the way down the whole drain every time. After a few hours of clearing Andrew had removed all roots from the front of the property all the way to the legal point of discharge out the back. Using the drain camera it was found that not only there were no more tree roots but no water was sitting in the drain apart from one section which appeared to have a belly in the drain (a section of drain which has lost or not had proper support underneath and dipped a little bit).
Harry was so happy with the works of Andrew and O'Shea Plumbing that he left a five-star review for others to see the quality of our works. Nice work Andrew!
Want to see what some of our clients have to say about us? You can read more of the great reviews left by our satisfied clients on our Google profile.
Need plumbing assistance? Call O'Shea Plumbing!
When you call (03) 9888 2887, you know you are getting the plumber Melbourne locals can rely on for all of their general plumbing, drain lockages, hot water and emergency plumbing needs.